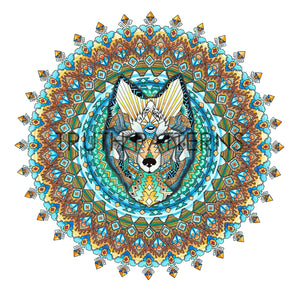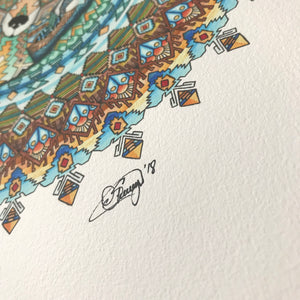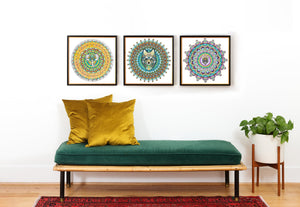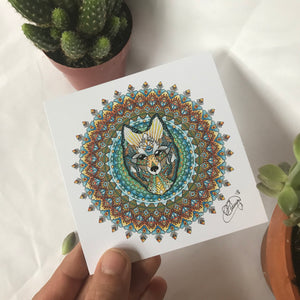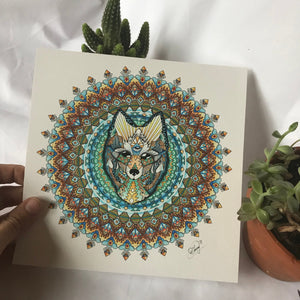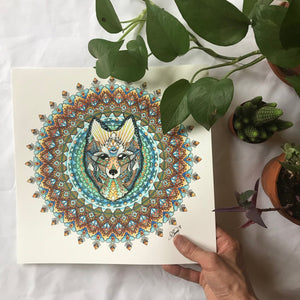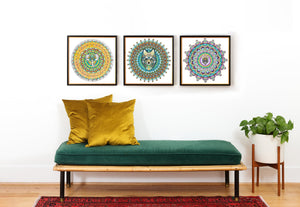 Wolf Watercolor Mandala Print
High Quality fine art prints of Wolf Mandala.
Name of the original painting: "Journey To The Top", 2017 watercolor on cold press cotton paper.
The Wolf is a symbol of intuition and connection to our instincts. It brings forth intelligence, appetite for freedom and awareness of the importance of social connections. This design represents the leader of the pack who is staying present on his journey to the top of the mountain, guided by sense of freedom and instinct. 
 The Wolf reflects:
· Intuition
· Intelligence
· Independence
· Communication
You can choose different size prints: 4x4; 8x8 and 12x12 inches.